When to buy?  When to sell?  These are the ultimate questions when home shopping.  There are some key factors that go into deciding if the time is right to buy…or if it is better suited to sell.  Our job here at Team Kuptz is to ensure that you are getting the most value no matter which side you're on at the present time.  We keep a close eye on tons of market data as it relates to Las Vegas and surrounding areas.
Below is the monthly market data for November and December of 2016.  This month's market data shows home prices are trending down, the number of homes sold is up, and the number of active listings is down.  Additionally, the average number of active days on the market is down.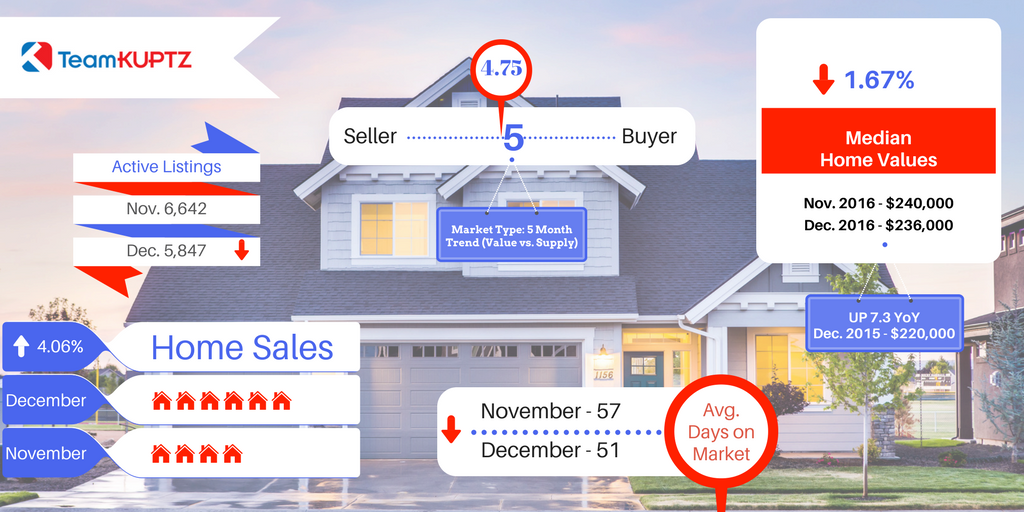 In general, the trend would suggest a slight seller's market.  Whether you are looking to buy or sell, or both, we've got you covered.  Contact our team today to find out what your home is worth, or to check out a few of the great properties we have listed.
Contact us today to learn more about the market trends, or to find out it the time is right to buy/sell your home.