Below is the monthly market data for December of 2016 and January of 2017.  This month's market data shows home prices continue to be trending up, the number of homes sold is down (may be due to seasonal adjustments), and the number of active listings is up.  Increase in the number of listings is typical coming out of  the holiday season.  Additionally, the average number of active days on the market is up.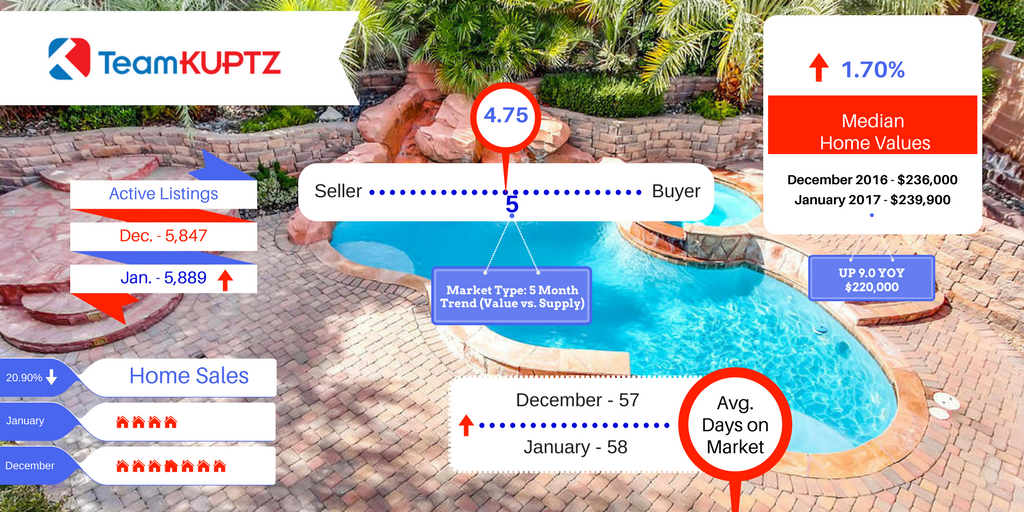 Supply (# of active listings divided by sales for the month) remains just under 5 months suggesting the market is still a slight seller's market.  Overall, the market in the Greater Las Vegas are is great for both buyers and sellers.
Find out what your home is worth, or check out a few of the great properties we have listed at www.teamkuptz.com.  Or, contact us today to learn more about the market trends, or to find out it the time is right to buy/sell your home.